Are you interested in outsourcing, selling all or part of an accounting practice?
There may be several reasons for looking to sell your accounting practice such as retirement, change in priorities or focus on the other core activities.
We are currently looking for acquisition or partnership in the surrounding areas. No middleman or brokers, you are directly dealing with Chartered Accountants. You may be understandably concerned about confidentiality and the fear that staff may become unsettled and look for other jobs. Clients may start to look for other accountants; and competitors may target your client base, rumouring your retirement.
Contact us on 0207 987 3030 if you are thinking of either
Looking to sell a block of fees to offload some of your work
Looking to sell or manage your practice and making plans for your retirement
Retain your ongoing income and outsource the back office confidentially
Looking for a partner to buy into your existing practice
Rest assured, we will come to you and keep all our talks direct and confidential, discussing suitable options and timescales.
We can offer support for you and your existing clients and allow a smooth transition if you need time to plan your retirement.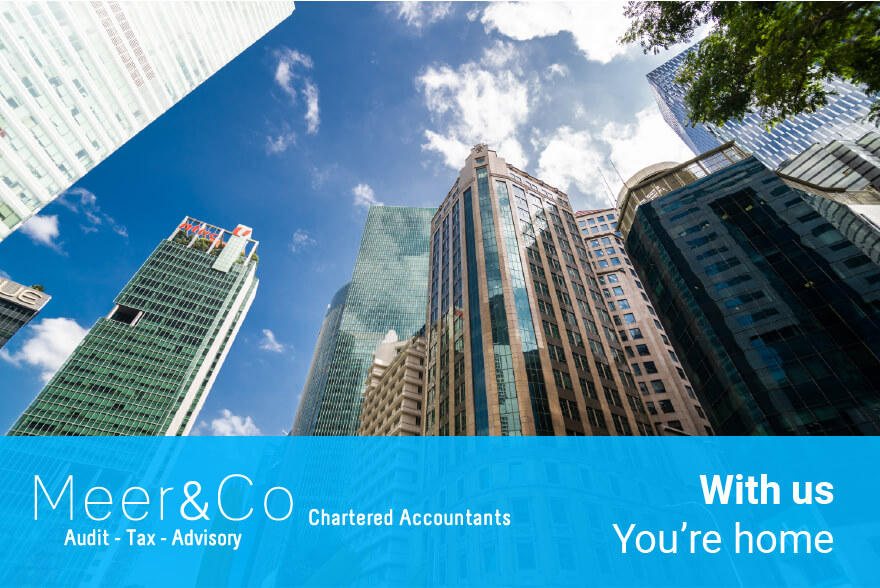 Meer & Co. is a chartered accountancy and consultancy practice based in the heart of the City of London. We have over 25 years' experience in the field, and during this time, we have helped many businesses to realise their full potential. We have developed an excellent reputation throughout the UK, and we are incredibly proud of our success. We are customer-centric in our approach, and we genuinely have our clients' best interests at heart.
We'll schedule regular meetings to discuss your affairs and you'll never have to chase us for the information you need. We firmly believe that a good accountant is a lot more than just a 'number cruncher'. Instead, we prefer to adopt the role of a trusted business advisor in an area of your business where you may not currently have expertise. We are down-to-earth and honest and possess the ability to quickly get to the route of the problem. We are an accountant who can develop a close, working relationship with you and take the time to understand your plans for future profitability.
We invite you to learn why companies are turning to Meer & Co. as their preferred provider of assurance and consulting services.
Let's have a talk
Feel free to have a discussion with us about your needs and requirements.